A Note From Julie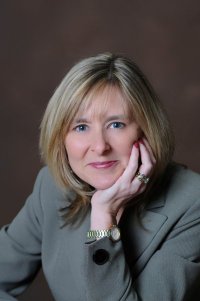 Well, this is a big party week in our house. Our big deck project in now officially complete so obviously we had to party to celebrate. I am glad to say everyone had fun and the deck is still standing!

We also have two birthdays this week which means two parties and lots of cake. In my infinite wisdom I decided that the parties could be at home, so we have over 30 teenagers descending on us on Friday night and a dozen 5 year olds on Sunday!

I really need to use my time wisely this week to get through everything that needs done – not to mention coping with life as usual.

This week's article is about that very subject. How students can make good use of their time so they always have as much as they need.

I hope you enjoy this week's newsletter – I'm off to bake some cakes!

Wishing you happiness & success
Julie Baird
The Grade Coach
A note from Julie

Feature Article

: How Do You Use Your Time?


Announcements

:

Recommendations

:

Latest News:

Free Downloads




If you have been sent this newsletter by a friend then click here to sign up so you don't miss out next time.
If you know other parents and students who would benefit from these tips, please send them a copy of this newsletter.

ANNOUNCEMENTS
The blog on my website is now up and running. Each week I will be adding more detail to the theme discussed in the newsletter. Please stop by and leave your comments. Let me know what you think, what has worked for you, what you would suggest to others.
Follow this link to see the latest posts….
There is a "Shop For the Cure" event in Worcester on October 25th . There are lots of fun activities as well as a Fashion show, all to raise money for the Susan G. Komen foundation. I will be there hosting a table along vendors from all over. It is a great opportunity to start your holiday shopping and help a great cause. If you are near the are please stop by my table and say Hi. More Details….
Time Management for Students E-Course

Are you sick of your child coming home with grades that don't show how smart they really are? Are you tired of seeing them up all hours of the night trying to keep up with the work? Have they ever lost grades because they forgot about a test? Had no time to study? Forgot their books? Had too many things to do? Got distracted?
If any of this sounds familiar I recommend the Time Management for Students E-Course. This is an 8 week course delivered right to your student's e mail. Each week there is a short lesson (about 15minutes) and an assignment to tailor the learning to their needs.
Click here to find out more…..
LATEST NEWS

Five Steps To Getting Great Grades With Less Stress- mp3 recording with speaker Julie Baird Buy the MP3 Recording for $7 at Parenting Powers. It at the bottom of the page
FREE DOWNLOADS

• Homework Checklist

•
Monthly Planner
•
Weekly Planner by Topic
•
Weekly Planner by Time
•
Daily Planner
•
Time Log
Beverly Coggins is professional organiser who has a great product specifically for college students

Three Steps to Time Management for the College Student helps you get the most out of your college years! Determine your priorities, passions, and gifts. Create a plan that reflects them. Your life will be guided by your own priorities rather than those of other people. You'll end up getting good grades, managing your money, yourself and your time, finding a career that fits you, and HAVING FUN!!!
Time Mgt College Students
FEATURE ARTICLE
How Do You Use Your Time?

Time is finite; there are only 24 hours in a day, 7 days a week. It is the same for everyone. So why do some students seem to get through all their work and have lots of time for fun activities while others are struggling with their work load?
Part of the secret lies with how they use their time. The smartest students (and I am talking street smarts here) know how to create more time from their day by using a few simple techniques. Here are my top 3.

Batching tasks: doing the same kind of tasks together, whether it be research, library searches, computer work, phone calls, errands etc. Gather like tasks together and tackle them in a bunch. You are staying in the right frame of mind, you are with the right equipment/ resource and you can work more efficiently than skipping about.
Travel Time: Keeping a list of tasks that you can do while traveling or waiting between classes or while waiting for an appointment can leverage some valuable time in your day. Start keeping a file folder that you can fill with work or reading material that can be done on the go in stolen moments.
Smart Breaks: Planning in regular breaks can increase your effectiveness. Going too long between breaks affects your concentration and tasks take longer. Plan in short breaks at least every hour when you can stretch your legs, drink some water and lighten up before refocusing. If you tend to lose track of time, set a timer for 5-10mins so you don't end up wasting time.
For more tips like these check out the Time Management For Students E-Course
Copyright © 2009, TheGradeCoach.com. All rights reserved.
WANT TO USE THIS ARTICLE IN YOUR EZINE, BLOG OR WEBSITE?
You can, as long as you include this complete blurb with it:The Grade Coach Julie Baird helps students through High School and college achieve better grades with less stress and more fun. Julie publishes the FREE weekly E-Zine "Make Time For Fun" for students and their parents. If you want valuable tips and resources to improve your results without working harder sign up now at www.MakeTimeForFun.com