A Note From Julie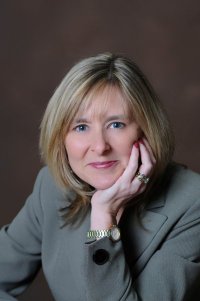 Well, the big event this week was the Shop for a Cure event in Worcester, Mass.
So... picture me getting all my stuff organized. Finding the perfect layout to showcase my new products; working out where my shiny new personalized pens would go.... Then I have to work out what to wear! - remember I am still struggling to get into most of my clothes after shoulder surgery. Finally I decide on a nice orange sweater in honor of Fall. Imagine how I felt when I showed up and EVERYONE else is in pink.

It was definitely a "duh" moment!

The event itself was great fun - disappointingly quiet due to the sunniest day New England had seen for a month, coupled with a big Patriots game on! Ah, can't win them all.

However it was not a waste of time. I did meet some great people (Hi to my new readers!) and got a bunch of writing done in quiet moments.

To try and raise even more money for the Susan G.Komen Foundation I am extending my one time only offer that I had on Sunday to all my readers. See details below.

This week's article covers the dangers of wasting time. I could easily have spent the afternoon on Sunday just whiling away the time. Instead I used the time to write articles for my newsletter and blog. Are you a time waster? What ctivities suck you in without you realizing? (Facebook anyone?)

I hope you enjoy this week's newsletter

Wishing you happiness & success
Julie Baird
The Grade Coach
A note from Julie

Feature Article

: Are You A Big Waster?


Announcements

:

Recommendations

:

Latest News:

Free Downloads




If you have been sent this newsletter by a friend then click here to sign up so you don't miss out next time.

Please forward this newsletter to another parent or student.

Just make sure to take your unsubscribe info of the bottom first, so you don't get unsubscribed by mistake